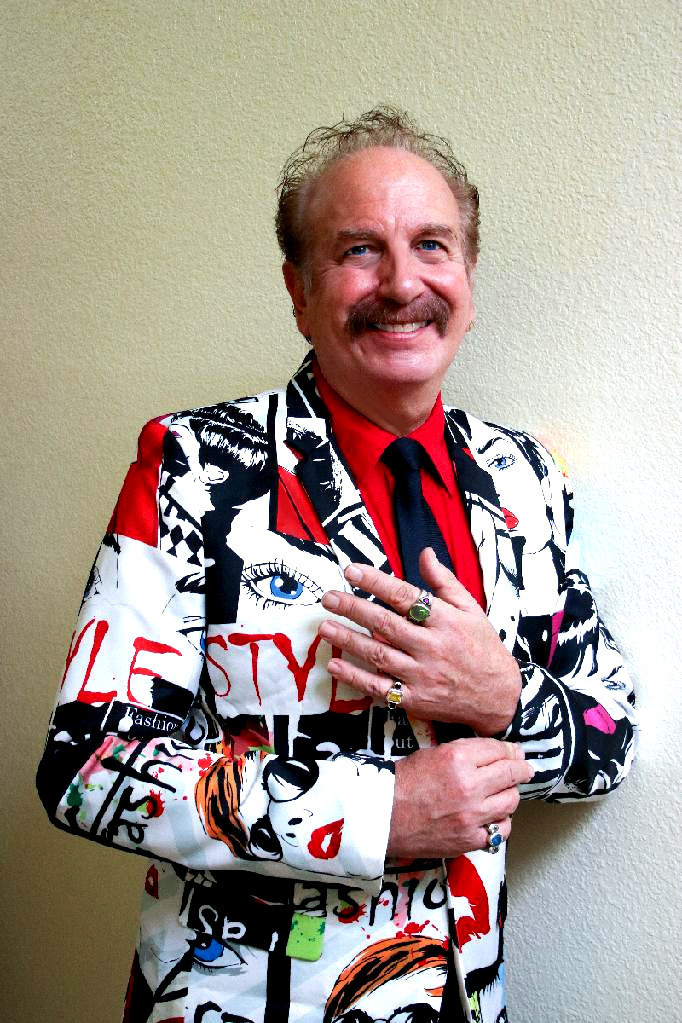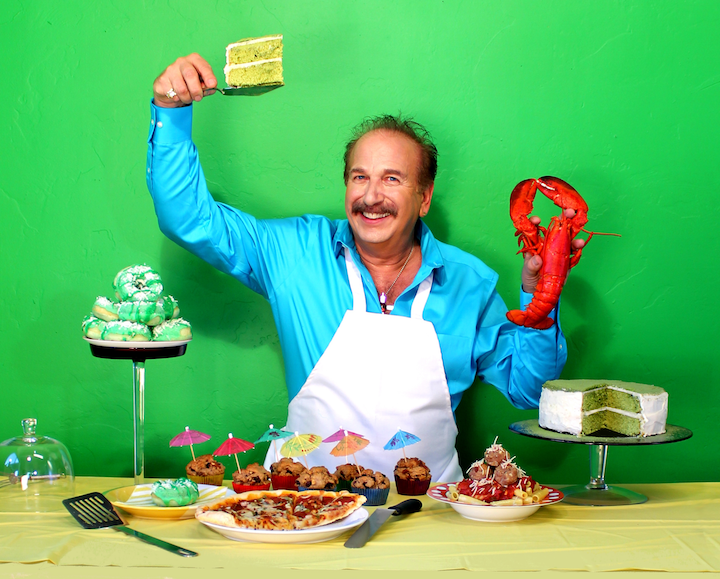 Mark Bego's 66thpublished book is the fascinating and in-depth biography "Rocket Man: A Life of Elton John" (Pegasus Books / 2020). According to Bego, "Elton John is a subject I have been following and writing about since the 1960s. I was aware of him since I first heard Three Dog Night's version of Elton's song 'Lady Samantha' on their 1969 'Suitable For Framing' album. I have followed him from his absolute career peak with 'Goodbye Yellow Brick Road,' to his late-'70s slump, through 'I'm Still Standing,' 'Lion King,' and all the way up to his 2020 zenith with the award-winning film 'Rocketman.'"
According to the press:
"Bego discusses John's extensive recording output as well as his drug addiction and various health issues, his failed suicide attempt, his coming out, his forays into musical theater (Aida, The Lion King, Billy Elliot), his marriage to David Furnish, and the making of Rocketman...Elton fans won't want to miss this."
—"Booklist"
"The life and times of Elton John are explored in this fascinating read—and no details are left uninvestigated."
—"Star"
"Bego narrates the ups and downs of musician Elton John's career and music. In breathless prose, Bego cheerleads for John."
—"Publishers Weekly"
"The ultimate story on the larger-than-life Elton John!"
—Markos Papadatos / "Digital Journal"
In 2019 Bego had the distinction of celebrating three consecutive Number One best-selling books in a row. The book that set that career record is the incredibly successful coffee-table book, 'Supreme Glamour,' written with Mark's lifelong friend Mary Wilson of The Supremes. Lavishly illustrated with dozens of exclusive photos of The Supremes, their incredible career, their unforgettable music, and the fashion statements the trio made. "Mary Wilson and I have been best friends since we met in 1975. The first time we met, we started talking about writing a book about The Supremes. I can honestly say that this book has been 44 years in the making." It has been so successful that it hit Number One on seven separate Amazon.com best-seller lists on both sides of the Atlantic Ocean.
According to "The New York Times" the book is "The untold story of Supreme style... There is barely a black female pop act ― Destiny's Child, Janet Jackson, Janelle Monáe, Solange Knowles ― (let alone a white one) that hasn't taken a page from the Supremes look book... The volume chronicles how the Supremes...became agents of cultural change in the 1960s, breaking the race ceiling by weaponizing fashion and defining the way many women ― black women, white women ― wanted to look."
"Publisher's Weekly" wrote, "Wilson, one of the original members of the Supremes, shares her collection of some of the lavish costumes she flaunted throughout the 1960s and '70's… [She] shares fun anecdotes as the Supremes gained popularity… Both entertaining and aesthetically pleasing, this book will appeal to Supremes fans and vintage fashion enthusiasts alike."
Mark's 64thbook, "Living The Luxe Life," was written with billionaire Los Angeles based hotel owner, Efrem Harkham. Part intimate memoir, part business and life advice guide, the book was released in 2019 and immediately hit Number One on one of Amazon.com's business book best seller lists. As Bego explains, "Why is a rock & roll writer doing a book about a successful hotel owner? That is because Efrem Harkham is the rock star of hotel owners!"
In August of 2019, when it was announced that Aretha Franklin was gravely ill, Bego started preparing a new beginning and a new ending to his hit book "Aretha Franklin: Queen of Soul," to yield the deluxe "Tribute Edition" of that biography. The week of Franklin's funeral, Bego's book hit Number One in Amazon.com.
With his 62nd published book, "Eat Like a Rock Star," best-selling rock biographer Mark Bego shifted gears to create a whole new genre: the "authorized" rock & roll cookbook. The thing that makes this book totally unique is the fact that Bego has spent four years gathering recipes from 46 of his favorite rock stars, and has personally worked with them to present some of their favorite food. Unlike other multi-subject show business cookbooks, Bego actually worked with his 46 guest chefs, to present their favorite food.

"Eat Like a Rock Star" is an excitingly colorful cookbook with over 100 recipes featuring food from 46 rock & roll stars, compiled by the biggest-selling rock biographer: Mark Bego. This fully-illustrated book isn't just a cookbook, it is also a fun tour through several eras of rock stars. What do your favorite rockers like to cook and eat? This book features their favorite food, and also contains dozens of my own recipes, adding up to one of the most balanced and comprehensive cookbooks ever published. With ten chapters it highlights: Breakfast, Lunch, Hors d'Oeuvres, Poultry, Meat, Pasta, Fish & Seafood, Vegetables & Side Dishes, Desserts, and Cocktails. The recipes run the gamut from "easy" to "challenging," all of which I have personally tested. Featuring an "Introduction" by Mary Wilson of The Supremes, "Eat Like a Rock Star" includes recipes by Bill Wyman of The Rolling Stones, Micky Dolenz of The Monkees, Martha Reeves, Debbie Gibson, Tiffany, Marilyn McCoo of The Fifth Dimension, Joey Fatone, Thelma Houston, Boz Scaggs, Michael McDonald, Jimmy Greenspoon of Three Dog Night, Ray Parker Jr., Dennis DeYoung of Styx, Richie Sambora, Sarah Dash of Labelle, Rita Coolidge, Sean Lennon, Randy Jones of The Village People, Tanya Tucker, Freddy Cannon, Angela Bowie, Freda Payne, Michelle Phillips of The Mamas & The Papas, Shawn Stockman of Boyz II Men, and many more. In addition, the book contains bios of all of the rock star chefs, with food photos all taken by Bego, making it a very personal rock & roll journey.

Here is what five of his celebrity chefs have to say about "Eat Like a Rock Star"…

"Eat Like a Rock Star is a great way to highlight different genres of music and connect them with different types of food! . . .Tons of unique recipes."

―Joey Fatone of 'N Sync

"Mark's dining is always a treat. A cookbook of his rock & roll friends and international recipes spun from his travels make a wondrous contribution to a palate of the pantry. Viva Chef Bego!"


―Angela Bowie

"I love that my friend Mark Bego has published a cookbook that includes recipes from some of my favorite stars! He even asked me for a couple. I can't wait to get cookin'! I love it, and you will, too."


―Tanya Tucker

"Wow! What a wonderful, wonderful project. The photos just jump off the pages at you and make you want to run into the kitchen and start cooking. Eat Like a Rock Star gave me a warm feeling!"

―Thelma Houston

"Mark Bego has outdone himself once again, with this stellar collection of rock star recipes. After I got him to taste my Caprese Bruschetta with my manly Minestrone, followed by a couple of my signature Hollywood Cocktails, he is now convinced that although I may live in a cowboy hat and boots with chaps, I definitely left the old 'chuck wagon grub' far behind years ago. Kudos, Bego. Cook it up and rock on! Let's eat!"

―Randy Jones, the original Cowboy of the Village People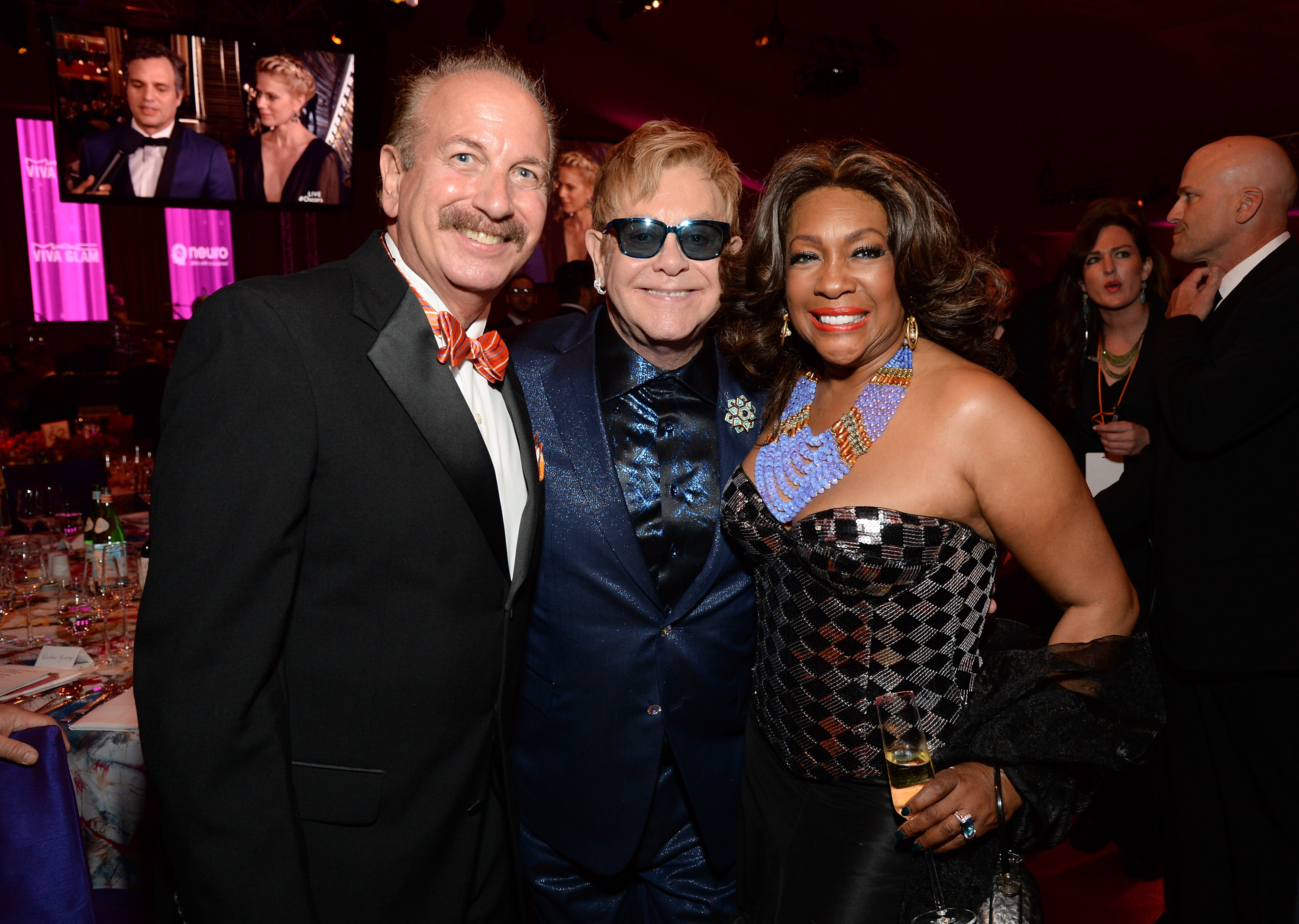 Mark Bego, Elton John, and Mary Wilson, at Elton's annual Academy Awards party in West Hollywood, California, February 28, 2016. (Photo by: Michael Kovac)
"Eat Like a Rock Star" has been such a hit for Bego, that he is currently working on developing a TV series based on the book. According to Bego, "Mary Wilson and I have been discussing this for quite sometime, and it looks like it is coming together. We have teamed with producers, and we are at work on it."

In 2014 Bego wrote "Life With My Father: Glen Campbell," with Glen's oldest daughter, Debby Campbell. The memoir follows co-author Debby as a child struggling to remain an active part of her fathers' life through his four marriages. Debby Campbell was an essential part of Campbell's touring concerts as his singing duet partner for 24 years, a run that came to an end in 2011. It was the same year Glen Campbell made the public disclosure that he was suffering from Alzheimer's Disease. "Life with My Father: Glen Campbell" won a non-fiction award at the 2014 Paris Book Festival, and hit the Top Ten on The Tennessean best-seller list in Nashville.

To link two of his concurrent books together, "Eat Like a Rock Star" also features a Debby Campbell recipe that she used to make for her father While Bego was busy gathering recipes, Cindy Adams amusingly wrote in The New York Post, "Author Mark Bego, whose Omnibus book on Glen Campbell's out in April, got a food blog. Recipes from Mamas & Papas Michelle Phillips, Mary Wilson of The Supremes, Boz Scaggs. Obviously, non-singers don't eat!"

In 2013 Bego entered the year with the publication of his first novel, which is his 60th published book and his first work of fiction: "Murder at Motor City Records." It is an exciting homage to Agatha Christie mysteries, Dashiell Hammett and James M. Cain crime novels and the music of his hometown of Detroit. When asked about his novel, Bego said, "I have interviewed so many music stars who had an axe to grind with the record company's president. In this story, someone finally gets even. And it's all of the singing stars who are the suspects!"

In "Murder at Motor City Records," Bego takes the reader on an absorbing and cocktail-filled ride through the streets of Detroit to solve Detective Rusk's most fascinating case. It is an arresting story mixed with diva fights, rivalries, hit singles, and a crime of passion. According to Gary Graff from the "Journal Register Newspapers," "Bego spins an engaging yarn, complete with lyrics to fictional songs and a couple of twists and turns that make it easy to keep turning the pages." Melanie Tait of ABC Radio Australia proclaimed, "It's loosely based on Motown Records, and the characters themselves are all characters that you need to kind of guess who they are…[it's] great fun, and quite thrilling!"

In 2012 and 2013, Bego returned to the newsstands. He and Supremes star Mary Wilson presented their all-Supremes magazine: "50th Anniversary Celebration / My Supremes / Mary Wilson." The lavishly illustrated magazine includes many never-before-seen photos of the iconic trio and was released in December 2012. The magazine's release also marked the 50th anniversary of the album "Meet the Supremes." In May 2013, Bego published the magazine "Leonardo DiCaprio Matinee Idol," in time for the release of the Academy Award-winning film "The Great Gatsby."

Mark kicked off 2012 by releasing two new books, both of them causing an international sensation. The shocking February 11, 2012 death of Whitney Houston prompted Bego to instantly update his 2009 German language biography of the beloved diva and make it available in several languages. The American version of his book, "Whitney Houston! The Spectacular Rise and Tragic Fall of the Woman Whose Voice Inspired a Generation" (Skyhorse Publishing), is the first full biography about the singer to hit the stores, debuting less than three weeks after Houston's passing.

Bego originally saw Whitney in the 1970s when she was a featured singer in the New York City cabaret act of her mother, Cissy Houston. He immediately noted the teenage singer's vocal talent at that point, attended her 1985 Carnegie Hall debut, and he wrote the very first book ever published about the life of the singer in 1986: "Whitney!" (PaperJacks).

Mark's 2011 book "Whitney Houston! The Spectacular Rise and Tragic Fall of the Woman Whose Voice Inspired a Generation" become an instant hit around-the-world. With Skyhorse covering the English language U.S. and Canada territories, the book is also released in England, Scotland, Ireland, Wales, and Australia through Plexus; Les Editeurs for French-language Canada; an updated Hannibal Books version for Germany, Australia, and Switzerland; Beijing Normal University Press in China; Lübbe-Audio in Germany for the book-on-CD version; and a Portuguese language version in Brazil via Indigo Books. According to Mark's literary agent, Scott Mendel, it was one of Bego's most globally popular books. It was also Mark's first book to be simultaneously released as an e-book for Kindle (www.amazon.com) and for Nook (www.barnesandnoble.com) for e-readers. It has sold over a quarter of a million copies, 125,000 copies sold in China alone.

Directly following the release of his Whitney Houston book, Skyhorse Publishing presented Bego's 59th book: a concurrently updated version of Bego's critically-acclaimed "Aretha Franklin: The Queen of Soul," which hit the stores in time for the soul diva's 70th birthday (March 25, 2012). Mark had originally written this book in 1989, which he updated in 2001. For this version of the book, Mark went back to his personal interview tapes with record business wizard Clive Davis, record producers Jerry Wexler and Clyde Otis, Motown superstar Martha Reeves, and Aretha herself, to add over a dozen new segments to the original sections of the book. In addition to that, Bego added two brand new post-2001 chapters that give light to Franklin's disastrous Wal-Mart album, and her 2010-2012 life-threatening illness. The book included Aretha's highly-eccentric 2012 on-again-off-again marriage announcement. In addition to the Skyhorse version in the English language, the book was simultaneously released in the German language, and there is even a Chinese language version that sold over 100,000 copies in its first months of release.

"Publisher's Weekly" wrote of the 2012 version of "Aretha Franklin: The Queen of Soul," "Here are the highs: (singing at the Clinton White House, being a 1994 Kennedy Center Honoree, winning 20 Grammy Awards, performing at Obama's inauguration) and the lows: teen pregnancies, her stormy first marriage, canceled engagements, lawsuits, drinking and weight problems, the fire at her $1.8 million home. Bego writes with enthusiasm and manages to juggle 'conflicting information.'" Library Journal calls the detailed biography the "definitive" book on Franklin.

In 2011 Mark Bego wrote the book "Where the Action Is!" with '50s and '60s rocker Freddy Cannon. Rock enthusiasts will remember Cannon for his huge hits "Tallahassee Lassie," "Palisades Park," and "Action!"—the theme song for the Dick Clark television show "Where the Action Is!" In fact, Freddy was such a hit with Dick, that he became the most-frequent guest star on the legendary TV series "American Bandstand." Dick Clark was such a big fan of Freddy's that he wrote the Introduction to it! It was one of the last things that the late Clark did professionally.

In 2010 Mark Bego published his 56th book, the personal memoir "Paperback Writer." In his career, Mark has partied with celebrities, moved into their homes to write their autobiographies, and traveled the world with them. He has had a career which encompasses spending one-on-one time with such stars as Madonna, Cher, Michael Jackson, Aretha Franklin, Mary Wilson of The Supremes, Barry Manilow, The Temptations, The Village People, Micky Dolenz of The Monkees, Angela Bowie, Joni Mitchell, Martha Reeves, Billy Joel, Jimmy Greenspoon of Three Dog Night, and Katherine Hepburn. In this humorous and adventure-filled memoir he recalls going to the exciting opening night of Studio 54, attending cocktail parties with the crown heads of Europe, and his wild roller coaster career of working with the stars of movies, music, and TV. Finally, in "Paperback Writer" Bego tells his story.

Mark had four new books in the stores in 2009, including "Elton John: The Bitch is Back." The Elton book has been released in five different international versions in different languages with different covers, and different titles. The first one was the German language edition, which was published by Hannibal Books, entitled "Elton John: Die Story." England's JR Books released their version entitled "The Elton John Story." It was followed by separate versions in Danish and in Russian.

In the fall of 2009 Bego published his 53rd book, which he co-authored with Ruth Mueller entitled "One Minute Before Midnight." It is the fascinating story of a woman who escaped from Nazi Germany in 1939, and who flourished as a successful business woman in America. According to Mark, "Ruth has a wonderful story, and it makes for a fascinating and inspiring read."

The next pair of 2009 books by Mark Bego were published in German by Hannibal Books, available in book stores in Austria, Germany, and Switzerland, as well as on the internet internationally. The first one was Bego's totally revised "Tina Turner: Die Biografie," in a special edition printed in time for the rock diva's 70th birthday in November of that year. It was followed by "Whitney Houston: Die Biografie," which originally made its international debut in the German language only.

The shocking June 25, 2009 death of Michael Jackson put Bego in the spotlight for five separate appearances on the ABC News TV program "What's the Buzz." Says Bego, "I was deeply saddened by Michael's tragic passing. I met him in the '70s and '80s, and he was a kind and talented man who will truly be missed." To bid farewell to "The King of Pop," Mark Bego wrote and edited a complete photo-filled magazine entitled "Remember the King: Michael Jackson's Final Tribute," which was released in 2010.

Mark's 51st book, "Macho Man: The Disco Era and America's Gay Coming Out" (ABC / Clio), was one he wrote with his close friend Randy Jones of The Village People. Released in 2008, "Macho Man" is a book about the history of gay culture, with the career of The Village People as its centerpiece. A colorful book on pop culture and sociology, it is currently featured in libraries around the world.

In 1994 he collaborated with Martha Reeves of Martha Reeves & The Vandellas on the Chicago Tribune Best Seller, "Dancing in the Street: Confessions of a Motown Diva." He also wrote "I'm a Believer" (1993) with Micky Dolenz about the singer's career with The Monkees, and "One is the Loneliest Number" written with Jimmy Greenspoon of Three Dog Night (1991).

Bego has been heralded in the press as "The Prince of Pop Music Bios" and he was called "The reigning king of the…bio" by "The Washington Post." His books include "Billy Joel: The Biography" (2007), Joni Mitchell (2005), "Jackson Browne: His Life and Music" (2005), "Tina Turner: Break Every Rule" (2003), "Julia Roberts: America's Sweetheart" (2003), "Bette Midler: Still Divine" (2002), "Cher: If You Believe" (2001), "Madonna: Blonde Ambition" [revised] (2000), "Bonnie Raitt: Just In the Nick of Time" (1995), "Linda Ronstadt: It's So Easy" (1989), "The Doobie Brothers" (1980), and "Barry Manilow" and "The Captain & Tennille" (1977). His 1998 biography "Leonardo DiCaprio: Romantic Hero" spent six weeks on "The New York Times" Best-Seller List. His first "New York Times" Best Seller was his 1984 book Michael! [Jackson], which sold over eight million copies in six languages.

Branching out into new arenas, in 2006 Mark published a collaboration with famed psychic to the stars called "Yolana: Just One More Question." He also worked with the late Lamar Fike, legendary Elvis Presley confidante, on a book called "FIKE: An Uncommon Journey," and a screenplay entitled "'57 to '60: One of the Boys," co-written with David Stanley.

Bego's books have included "The Rock & Roll Almanac," and have also encompassed several other entertainment industry subjects. He has written about television: "TV Rock — The History of Rock & Roll on Television" (1988), and the movies: "Will Smith: The Freshest Prince" (1998), "Matt Damon: Chasing a Dream" (1998), and "Rock Hudson: Public and Private" (1986). Bego has also recently launched his own line of jewelry. He has been designing jewelry since the 1970s, and he is now actively producing and selling it on this website in the "Jewelry" section (click on the link on the navigation bar above). Based on the success of Mark's biography "Leonardo DiCaprio: Romantic Hero," world-famous Melitta Coffee Company in 1998 named a new coffee line after him: "Mark Bego's Romantic Hero Blend." Mark Bego regularly appears on television reporting entertainment news, and in 2011 he landed an acting role on Gloria Allred's courtroom TV show "We the People." Now, with his new cookbook and chef persona, and after 66 books, Bego claims, "I've only just begun!"


* * *


For publicity or press questions about Mark, his publicist is dis COMPANY / David Salidor. He can be reached at: david@davidsalidor.com / (212) 245-5909

Bego is managed by Concierge Content Inc. in New York City. His manager, Dave Marken can be reached at: dave@conciergecontent.com / (917) 471-2230

Photo of Chef Bego at the top: Sergio Kardenas
Photo of Bego in print jacket at top: James Capo